High-quality protection services during transport and storage periods!
Are you transporting or storing products, and they need to be protected before this? We provide a ready solution to your problem! We call it protective plastic.
Shrink wrap is used in protective plastic, so the item can be any size or model whatsoever – even a helicopter. Contrary to tarpaulin, protective plastic does not damage the surface of the object but shields it from abrasion instead. In addition, with protective plastic the product can be safeguarded from rain due to being watertight. Our protection services handle the job in both the customer's and Rantala's own premises.
Look below for some examples of protection and request a quote.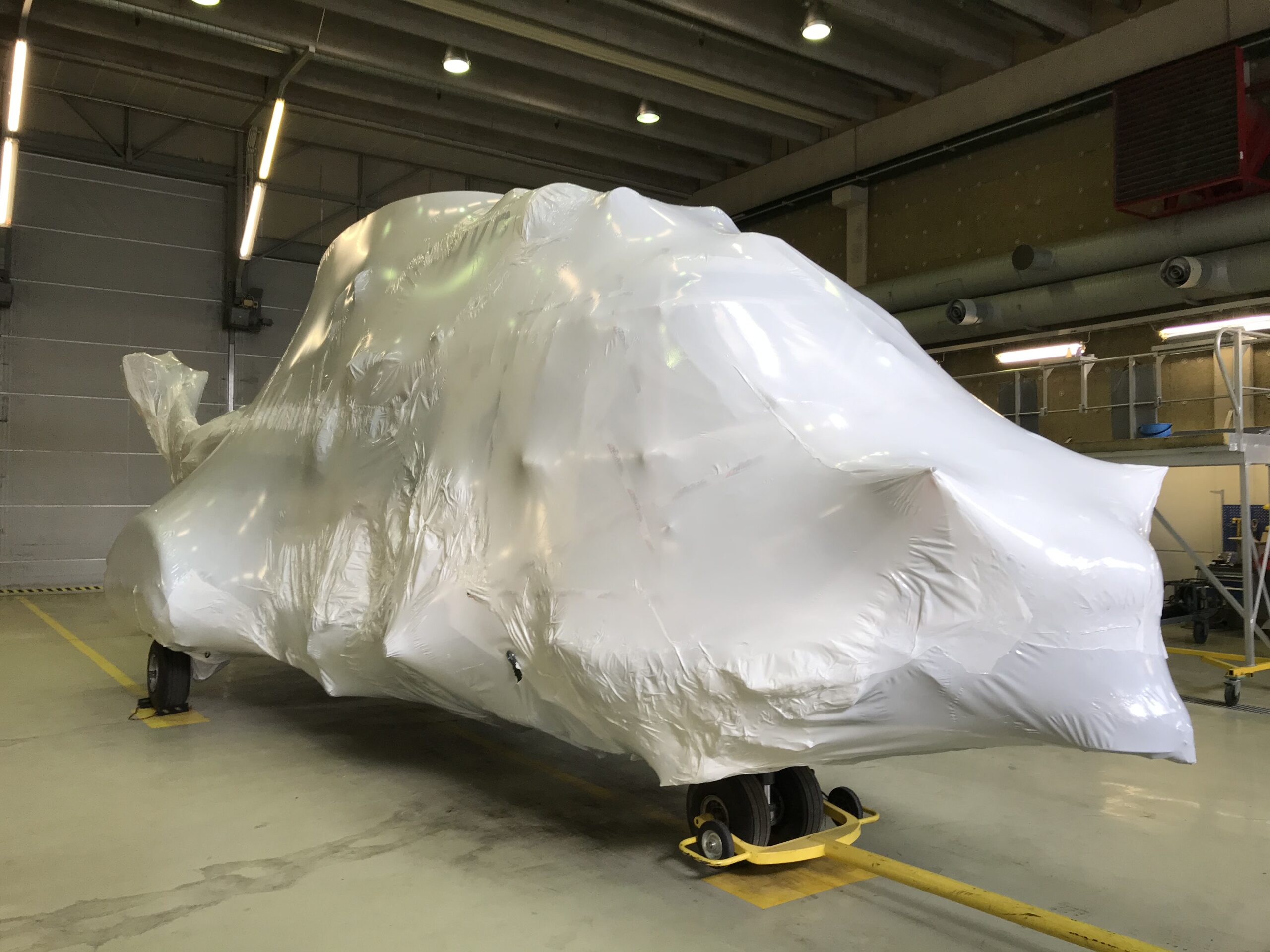 When you need protection service, the correct address is Rantala
You can also call us directly