THE FAMILY BUSINESS THAT GREW TO AN EXPERT IN SPECIAL TRANSPORTS
Rantala Companies includes several businesses. They all operate in the logistics field, around which the history of the family business in Laitila has been built since the 1940s. Today, Rantala Companies includes nine businesses, all operating in the logistics field. Rantala Companies offers all-inclusive services for all logistical needs, including special transports, gravel transports and lifting.
Long Traditions
Rantala Companies is the right partner when it comes to special transports. It doesn't matter whether it's big, wide, long or heavy, everything can be transported, including things that other companies don't have the equipment for transporting. Services offered also include gravel transports and lifting services.
Aimo Rantala founded the transport business at the end of the 1940s. Back then, the main focus was gravel transport and earth moving. The entrepreneur offered a wide array of services, including personal transport; the "big wigs" of the Finnish road administration got to enjoy rides in Rantala's fancy American cars driven by capped chauffeurs.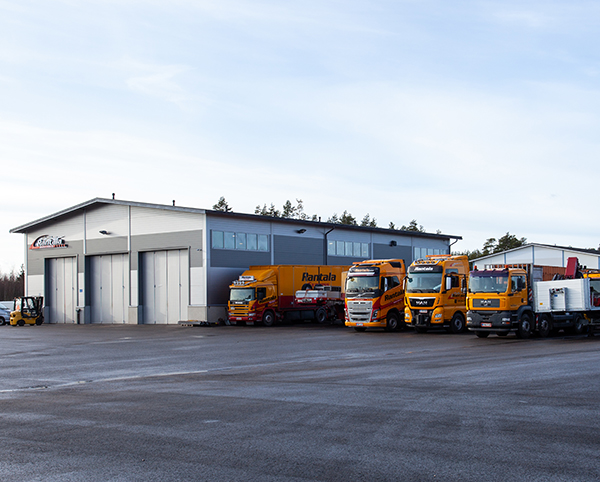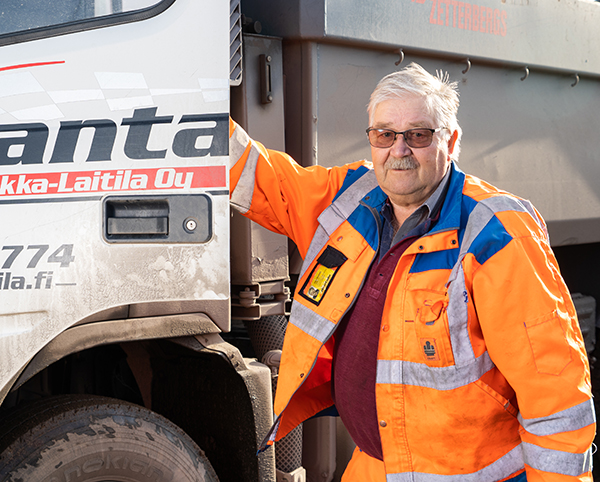 Transport in Three Generations
Timo Rantala began his journey as an entrepreneur on 1 October 1976 and has, according to his own words, worked as a transport entrepreneur exactly one day longer than his son. Heikki was born 2 October 1976 while his father was delivering a shipment of bricks to Uusikaupunki.
Heikki Rantala has been in charge of the business since 2010. He has grown up with the business, making entrepreneurship the only career choice for him. Before taking his place at the head of the company, Heikki acquired experience working as an engineer in various ports.